You need a lazy Sunday. I need a lazy Sunday. We all need one! The weather dropping to lows this week and doing insane snow things has made us all want to put on some cozy clothes and warm socks and just snuggle in for a spell.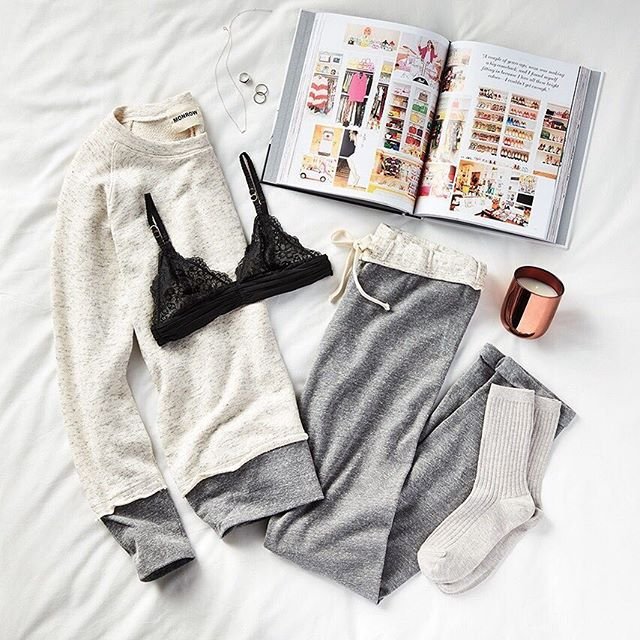 Shopbop
Finds:
Monrow Sweatshirt
and Boyfriend 
Sweatpants
/
Hanky Panky Signature Lace Bralette
/
Cashmere Socks
 (
similar
)/
Necklace
/
Rings
/
Tom Dixon 'London' Candle
I've been busy and in full comfort mode when it comes to clothes.  Unless I have to be out of the house and representing my business I am all about utility and practicality.  That means the 
activewear
stays on longer,
slip on sneakers
are my BFF and
sweatshirts
are my JAM! I'm straight up OBSESSED with
this one 
 because it is so soft. Plus, if I pull the hood up I can write and be all
Evil Emperor
.
*Disclosure: TMC was not paid for this post.  From time to time affiliate links are used and compensation is received.  Vendors offer products for review purposes only. Opinions are 100% my own.